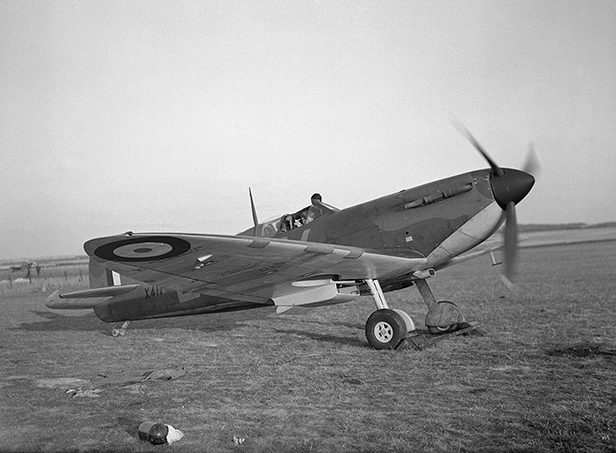 On November 17 the remains of Spitfire Mk 1a N3294 were unearthed nearly 80 years after it crashed in a field near South Owersby, Lincs.
The machine, flown by 24-year-old Sgt Emrys Ivor Lewis of 222 (Naval) Squadron, was conducting a training flight on July 4, 1940 when it dived into the ground, reportedly due to loss of control while flying in a cloud.
Lewis's body was recovered and buried with full military honors in North Wales, but the Spitfire remained at the site. With permission from the Ministry of Defence, a group of archaeologists and a team from Winchester University carried out the excavation, removing 20 ft of earth in order to reach the remains, which included propeller blades, cockpit controls, the tail wheel and the intact Merlin engine. Team leader Gareth Jones described the experience as "both emotional and exciting – a truly memorable moment for everyone involved."
The recovery effort was witnessed by Sgt Lewis' niece Beryl Wilson and her two daughters, and was accompanied by a moment of silence and a Spitfire flypast. The work was also filmed as part of a documentary which is expected to air sometime next year.
(via The Sun and Market Rasen Mail)