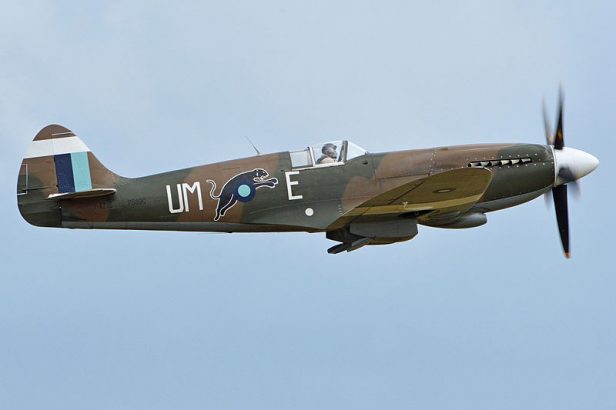 The pilot of Spitfire PR.XIX F-AZJS was taken to the hospital with minor injuries after the machine's propeller struck the ground while attempting to takeoff from Longuyon-Villette Airport near Verdun, France on Sunday.
The strike caused the aircraft to flip onto its back, prompting onlookers to quickly rush onto the field in order to free the pilot. One female spectator was also reportedly injured by flying debris.
The aircraft (PS890) was initially delivered to RAF Benson in 1945 before being transferred to the Royal Thai Air Force, where it served until 1952. A decade later, King Bhumibel of Siam donated the machine to Ed Maloney, founder of the Planes of Fame museum in California. The Spitfire was later restored to airworthy condition by Steve Hilton, returning to the air in May 2002 with an Avro Shackleton engine. In 2005, it was sold to French collector Christophe Jacquard, who refitted the aircraft with its original engine and applied the current 152 Squadron livery.
Click below to view footage of the incident.
(via The Aviationist, Mairie de Longuyon and Cedric54 Additional Information via Touchdown Aviation Photo: Alan Wilson via Wikimedia Commons Thanks, Pascal!)