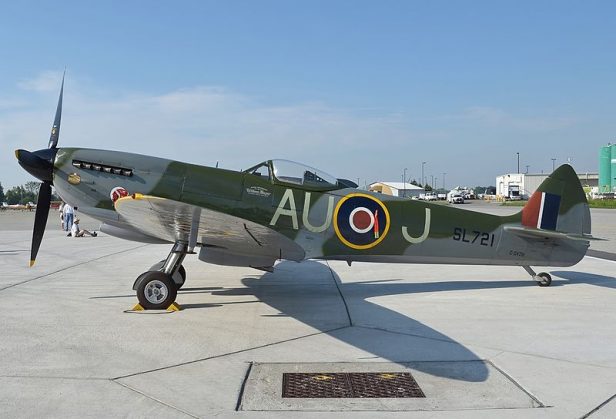 Supermarine Spitfire XVI (S/N SL721 / C-GVZB), considered one of the most original airworthy Spitfires in the world, has hit the market.
The machine was built in August 1945 and delivered to the RAF, where it became the personal aircraft of Air Chief Marshall Sir James Milne Robb, a WW1 pilot who served as Commander-In-Chief – Air Forces Europe following WW2. In 1967, SL721 was sold and transported to the US, where it would stay until 2002, when it was acquired by Vintage Wings of Canada and flown to Ottawa, where it is currently based.
The machine is powered by a Packard Merlin 266/R55 with 49.8 hrs SMOH by 51 Factory, while the airframe has reportedly amassed a total of 896.9 hrs since new.
The Spitfire is currently being offered for £1,695,000. Click here to check out the complete listing.
(Photo: Aldo Bidini via Wikimedia Commons)