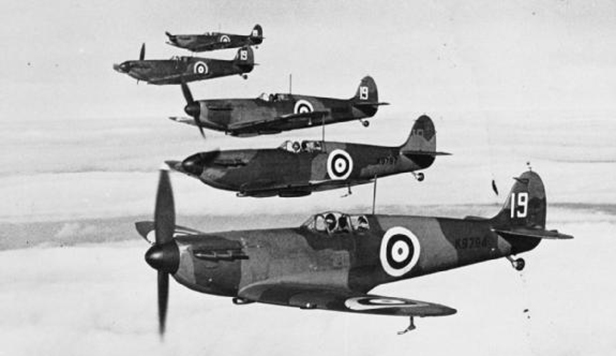 A group of aviation historians and archaeologists from Queens University Belfast have unearthed components of an RAF Spirfire that crashed in County Monaghan, Ireland in 1942.
The aircraft (Mk Ia R6992) had served in the Battle of Britain before being reassigned to a weather-monitoring squadron at RAF Aldergrove in Antrim. On November 20, 1942 the Spitfire suffered an in-flight engine failure, prompting pilot Gordon Hayter Proctor to bail out before it crashed in a meadow in Figullar, Emyvale.
Although much of the wreckage was removed by the Irish Army shortly thereafter, recent ground surveys revealed that additional artifacts were still present about four meters underground. On Saturday, the team undertook an excavation that produced components and data plates from the aircraft's Rolls Royce engine as well as the cockpit door.
Project organiser Jonny McNee says that the door holds special significance, as it was last used by Flt Lt Proctor, who went missing while serving in Burma and has no known grave. The recovery of the components will help ensure that "he will be remembered in a bit of Monaghan."
The parts will be cleaned, identified and cataloged before being transferred to the County Monaghan Museum.
Check out photos of the excavation below.

(via BBC, IT and The Monaghan Spitfire)