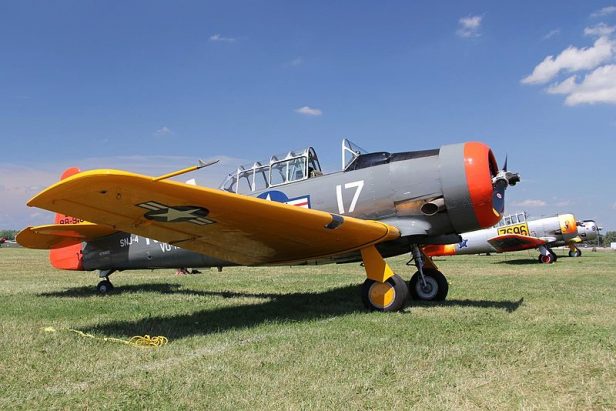 North American SNJ-4 N7692Z (S/N 889831) has hit the market.
The aircraft was formerly operated by the South African Air Force and is said to have had one U.S. owner for 20 years. The airframe has reportedly amassed 7242 hours since new, while the engine has acquired 479 hours SMOH by Tulsa Aircraft in 2003.
The machine is said to be equipped with an avionics package as well as original SAAF logs, two Strong parachutes and much more. The elevators were reportedly recovered in 2009 and the aileron and rudder fabric is said to be in excellent condition.
The aircraft is located in Iowa City, IA and is currently being offered for $189,000. Click here to check out the complete listing.
(Photo: By Armchair Aviator's via Wikimedia Commons)