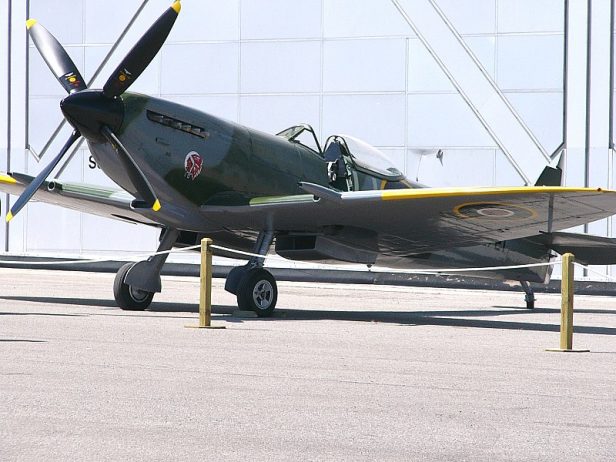 Yesterday, Spitfire XVI SL721 completed its first flight since arriving in Belgium earlier this year.
As previously reported, SL721 was built in August 1945 and delivered to the RAF, where it became the personal aircraft of Air Chief Marshall Sir James Milne Robb, a WW1 pilot who served as Commander-In-Chief – Air Forces Europe following WW2. The Packard Merlin 266/R55-powered machine was sold in 1967 and transported to the US, where it would stay until 2002, when it was acquired by Vintage Wings of Canada. After being sold to an enthusiast in Belgium earlier this year, the machine was shipped and reassembled in the FAST Aero workshop in Brasschaat.
The successful flight reportedly consisted of five circuits of the airfield and a smooth landing. In the process, SL721 (OO-XVI) made history, becoming the first Belgian registered Spitfire to fly in over half a century, and the first ever to depart from Brasschaat airfield.
Click below to check out additional images.

(via FAST Aero – Flying Aces Services & Training BVBA and Jan Olieslagers Top Photo: Ahunt via Wikimedia Commons)