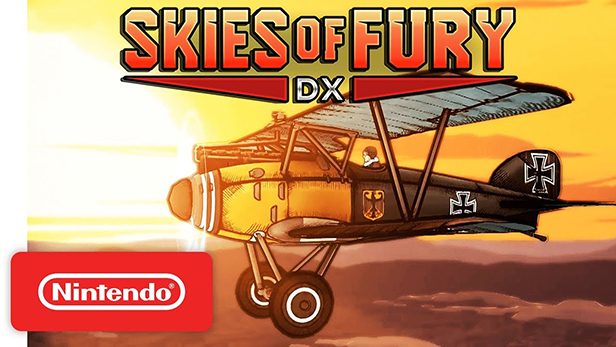 Nintendo Switch users will soon have the opportunity to engage in "epic" WW1 aerial combat with the upcoming release of Skies of Fury DX.
The game, a version of which was previously released for Android and Apple mobile devices, was developed by Illumination Games and draws inspiration from the look of vintage comics. Players can reportedly fly through "stunning, hand-painted environments" in 10 distinctive WW1 aircraft, taking on the role of both British and German pilots and dogfighting through 100 different missions in single or multiplayer modes.
Additional features are said to include unlocakble upgrades for flying and combat abilities, hundreds of unlockable aircraft customizations and unlockable comics based on the real history of Bloody April.
The game is currently set for release on April 12. Click below to check out the trailer.
(via Skies of Fury and Nintendo)