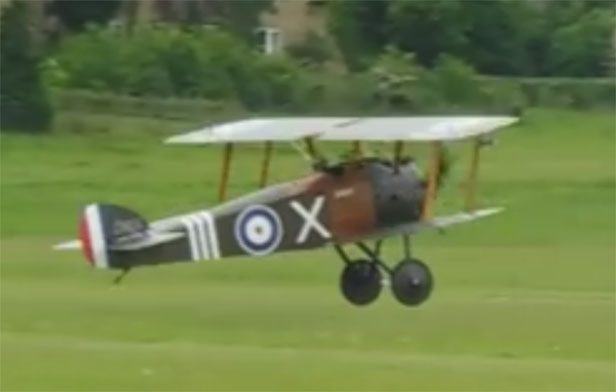 The Shuttleworth Collection in Bedfordshire, England has reported that its magnificent Clerget-powered Sopwith Camel reproduction has taken to the air for the first time.
The aircraft was built from original drawings by Northern Aeroplane Workshops in Batley and was recently transported to Old Warden Aerodrome, where it was covered and assembled by the Shuttleworth team. The machine wears the colors of D1851, "Ikanopit", a Ruston Proctor-built Camel that operated with 70 Squadron RAF in 1918.
The test, which was performed by pilot Dodge Bailey, apparently went very well, being described as a "good day for all." Click below to check out videos of the first takeoff and landing.
And the #sopwithcamel landing back in after first flight, good day for all 🙂

Posted by The Shuttleworth Collection on Thursday, May 18, 2017

(via Shuttleworth Collection)