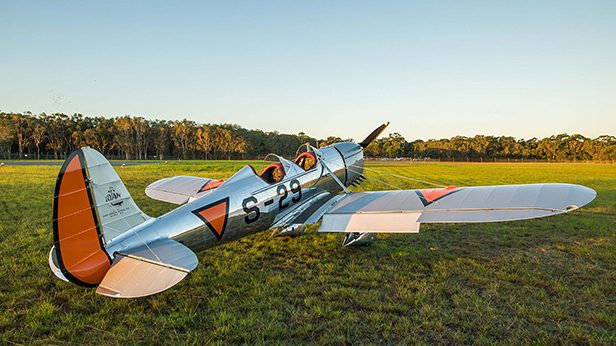 A "Beautiful, original" Ryan STM has hit the market.
The aircraft was reportedly built at the end of 1940 as part of an order for 48 examples of the type placed by the Netherlands Government in Exile for Netherlands East Indies Naval Air Force. Originally shipped to Java, it was relocated to Australia in 1942 for use in training Dutch pilots for the war effort. Along with 34 additional STMs, the machine was later taken over by RAAF and given the designation "Ryan Trainer," although it was reportedly used primarily for general flying rather than training.
Following WW2 it was refurbished and entered civilian service with Brown & Dureau Pty, Ltd. of Melbourne, Victoria. Over time it experienced engine changes and a variety of minor dings and repairs. The fabric was replaced several times, but the original skins and structure, as well as the instrument panels and most of the instruments are said to have remained.
The STM is reportedly part of a collection belonging to an 82 year old gentleman "who has decided that he won't be flying anymore." It is described as "a rare example of a low time, original, 78 year old aircraft" with "less than 1,400 hours total time since new and no major damage history."
The machine is currently located at Maryborough, QLD, Australia. Bidding starts at US $100,000. Click here to check out the complete listing.