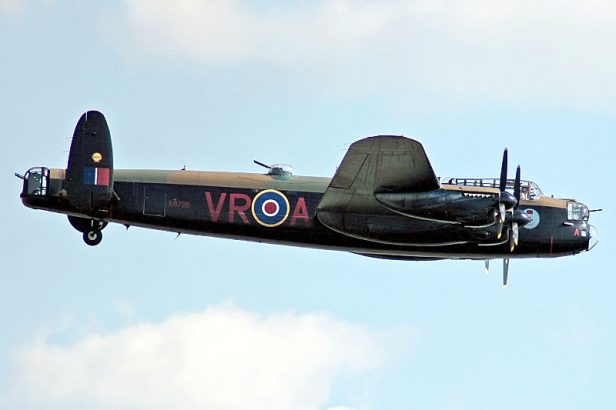 As part of Canada's 150th celebrations this summer, the Canadian Warplane Heritage Museum in Ontario will repaint their airworthy Avro Lancaster, FM213/KB726, in the colors of KB700 "Ruhr Express" – the first Canadian-built example of the type.
On 2 January 1945 the Ruhr Express was returning to England following its 49th operational mission, a raid to Nuremberg, and while landing at its home base, KB700 experienced hydraulic problems. The aircraft ended up in a farmer's field where it collided with a trench digger, rupturing its fuel tank. The crew escaped but the ensuing fire destroyed the aircraft. The loss was sad because the plans were to fly the Ruhr Express back to Canada following its 50th mission for a triumphant return and as a memorial to the Canadians who built and flew Lancasters.
The new markings will only be applied to the port side and will remain on a temporary basis. The starboard side of the aircraft will retain its familiar VeRA livery (seen above). The new markings are slated to debut this summer, although a date for the unveiling has not yet been announced.
(via Canadian Warplane Heritage Photo: Kogo via Wikimedia Commons)