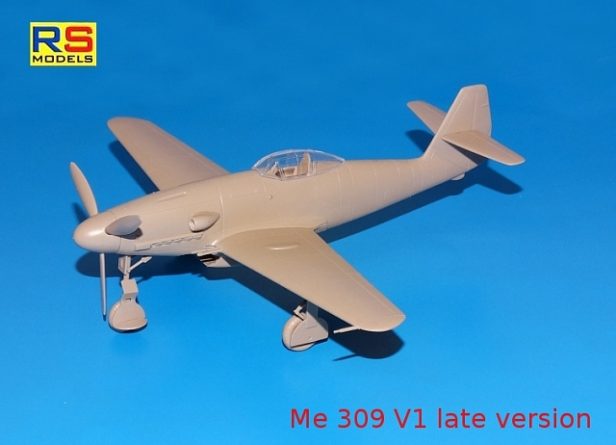 RS Models has announced the upcoming release of two new tool plastic model kits representing the obscure Messerschmitt Me 309 V1/V2 and Me 509.
The Me 309 was designed to be the successor to the Bf 109, but a series of shortcomings prevented the machine from progressing beyond the prototype phase. The Me 509 grew out of the 309 design and included a pressurized cockpit and a rear mounted engine, similar to the P-39 Airacobra. However, this project was also cancelled.
Additional details are scarce, but the upcoming 1/72 scale offerings appear to be simple kits with marking options for multiple aircraft. Click below to view additional photos.
UPDATE: Both kits are now available. Click below for product links.