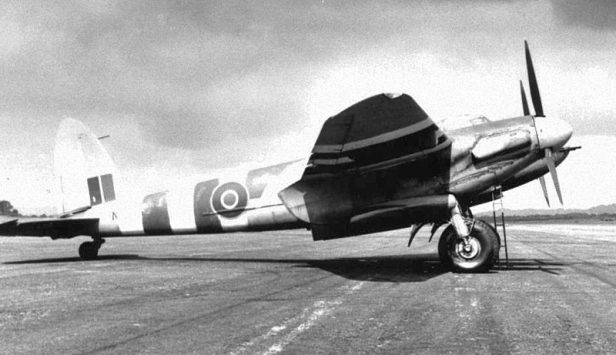 An effort by Leicestershire-based charity The People's Mosquito, Ltd. (TPM) to return a de Havilland Mosquito to UK skies has taken a major step forward with the announcement of a contract with East Sussex-based Retrotec, Ltd. to construct and test the machine.
The deal will provide Retrotec's restoration experts with full access to TPM's massive collection of Mossie engineering drawings and allow the aircraft to be to constructed in the UK. TPM Managing Director John Lilley states:
"From the outset, Retrotec was top of our list. We share a passion for returning a de Havilland Mosquito to UK skies, but we also want to celebrate and raise awareness of what an outstanding example of British aeronautical design this aircraft was; an aircraft that was built by small enterprises up and down the country. What better way to celebrate that unique heritage than to showcase British engineering at its best today."
As previously reported, TPM's DH.98 Mosquito FB.VI project is based around the remains of NF.36 RL249 of No. 23 Squadron, which were recovered in 2010. The aircraft had crashed and burned at RAF Coltishall in February 1949, leaving "very little, if anything, that is in an airworthy state". However, the machine's identification paves the way for a "dataplate restoration." When complete, the machinet will be used for "heritage, conservation and educational purposes."
Those who would like to contribute to the project can do so here.
(via The People's Mosquito Photo: Ringwayobserver via Wikimedia Commons Thanks, Pascal!)