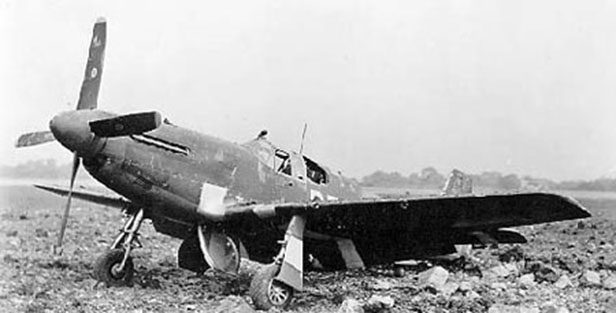 On Thursday, AirCorps Aviation in Bemidji, MN performed the first post-restoration engine test for Texas Flying Legends Museum's P-51C-10NT S/N 43-24907.
The airframe, which never saw combat and was used for training during and after WW2, now wears the colors of 42-103585 "Lope's Hope 3rd" flown by Lt. Donald Lopez of 14th Air Force, 23rd Fighter Group, 75th Squadron. Lopez scored 5 victories in WW2's China-Burma-India theater before becoming a test pilot and finally deputy director of the Smithsonian National Air and Space Museum, a position that he held until his passing in 2008.
Thursday's engine runs "went beautifully" and saw the Merlin V-1650 fire up after only a few revolutions. A total of three tests were conducted: the first two, which lasted for 30 seconds and around two minutes, respectively, were reportedly performed as part of the process of getting all the air out of the coolant system. The third test saw the machine taxi out to a taxiway so it could be run at higher RPMs.
Click below to check out photos and a brief video of the first test.

(via AirCorps Aviation)