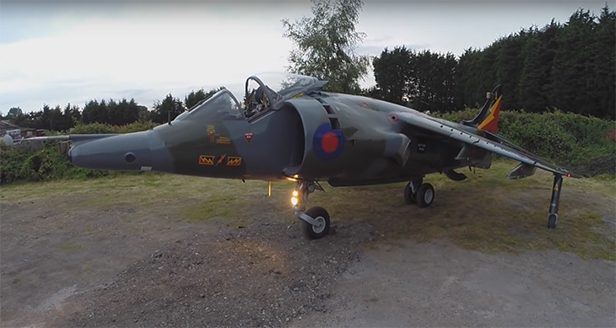 Following an 18-month restoration, Jet Art Aviation of Yorkshire is offering this "very complete" Harrier GR3 Jump Jet for sale.
The aircraft (XZ130) first flew in 1976 and operated with several squadrons, serving in the Falklands in 1982 before being used as an instructional aircraft at RAF Cosford. The machine last flew in 1990 amassing a total of 3,336 hours.
This is said to be the first time an ex-RAF Harrier of this caliber has been offered to the general public, and Jet Art is reportedly considering offers "in the lower half of the six figure region" from "responsible owners" who would maintain the aircraft and continue the work they have done.
Jet Art Managing Director Chris Wilson states that all weapons have been removed and, for legal and insurance purposes, such jets are only sold for museum and display use. However, the Harrier would "potentially make an excellent candidate for a future return to flight project, if a future owner further down the line decided to take things to the next level at their own risk."
Check out the video below to watch the Harrier perform its first ground run in 25 years.
For additional details, check out the complete listing here.
(via Express)