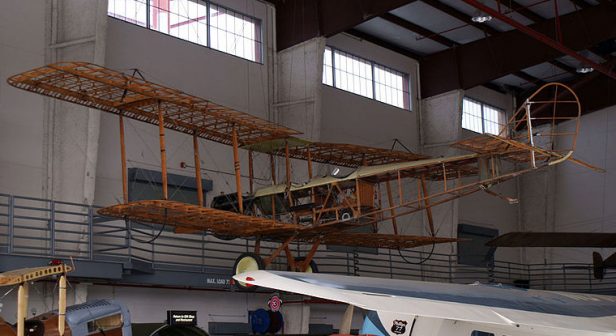 The restoration of Fantasy of Flight's Standard J-1 has made considerable progress since it entered the shop in 2015, with work now underway on covering and painting.
Owner Kermit Weeks notes that a final livery has not yet been selected, although "barnstorming base yellow" was deemed a good starting point and has already been applied to the machine's turtle deck, upper wing center section, horizontal stabilizer and ailerons. Beyond this, three wing panels have been covered while the fuselage is in the midst of a major rebuild that includes the addition of new wood and bracing wires.
This particular J-1 was originally restored by Otto Timm from existing parts for the 1957 film The Spirit of St. Louis, and would later appear in the 1975 film The Great Waldo Pepper. Timm had given Charles Lindbergh his first ride in 1923, and it is believed that the legendary pilot visited Timm upon hearing about the J-1 project and took the machine up for a flight "around the patch".
Click below to check out photos of the recent work.
(via Kermit Weeks Additional Information via Fantasy of Flight Photo: Valder137 via Wikimedia Commons)