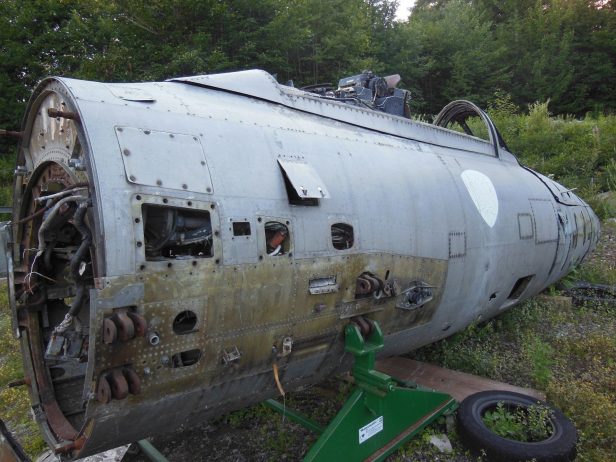 An F-84G Thunderjet project, along with a number of spare parts, is being offered for sale.
The aircraft, currently based in Maine, was reportedly acquired from a museum that had collected "many parts over the years" and consists of a fuselage and wings sourced from a former Norwegian Air Force machine, as well as a spare tailcone and other misc parts from a former Danish Air Force F-84. Additional components include a "worn out" Allison J-35 jet engine, two vertical stabilizers, extra wheels and tires, eight new instruments, two canopies, an ejection seat, a box of fuselage fillet panels, a horizontal stabilizer and some extra nose gear components, as well as an extra fuselage nose section that is cut off just before the cockpit.
The project is said to offer enough parts "to put a museum or restorer well on their way to build up a nice static example" – although it is noted that the aircraft spent a number of years on outdoor display and is in need of significant restoration.
A starting bid for the project has been set at $35,000. Click here to check out the complete listing.