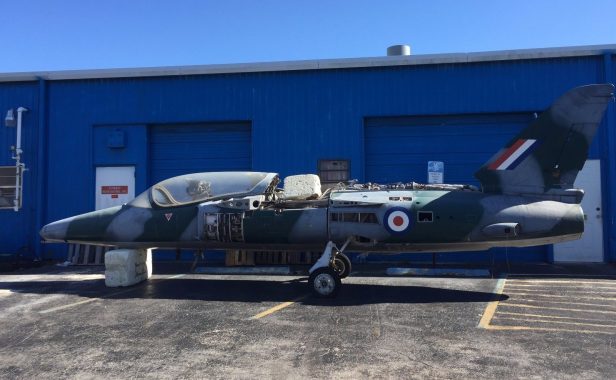 The airframe of Folland Gnat T.Mk1 FL.514/XM709 has hit the market.
The machine is said to be a pre-production aircraft that first flew in 1962 and went on to become the first T.Mk1 to enter service with the RAF. The machine is reportedly equipped with its wing, both seats and most instruments, although it lacks an engine. It is said to be in "decent shape" and ideal for a post guard or ad platform.
The aircraft, which is sold as parts and lacks a title, is currently located in West Palm Beach, Florida and is offered for $14,900. Click here to check out the complete listing.
A second T.Mk1 airframe described as an ex-Red Arrows machine in similar condition is also availble for $5,900. Click here to learn more.