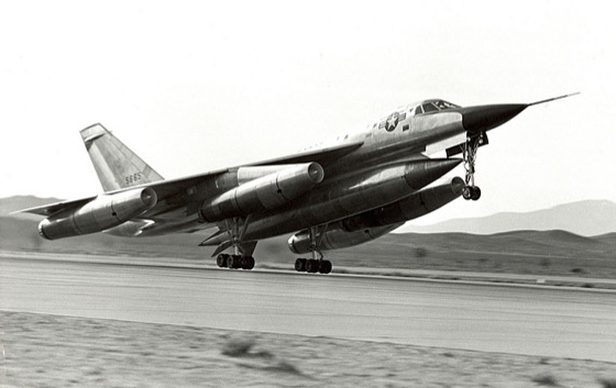 As revealed in a new series of images, All Coast Aircraft Recovery is making progress in its effort to relocate a rare example of the B-58 Hustler.
As previously reported, the aircraft (55-0666) is one of only eight examples of the Cold War supersonic bomber in existence and is currently located at the site of the recently closed Chanute Air Museum in Rantoul, Illinois. It will be heading to California's Castle Air Museum after the move was approved by the National Museum of the U.S. Air Force.
To date, a number of components, including the four engine pods, radome, pylon mounts and center line weapons pod have been removed and delivered via flatbed truck to Castle. A final arrival and display date has not yet been announced.
Click below to check out recent photos of the progress.

(via Castle Air Museum)