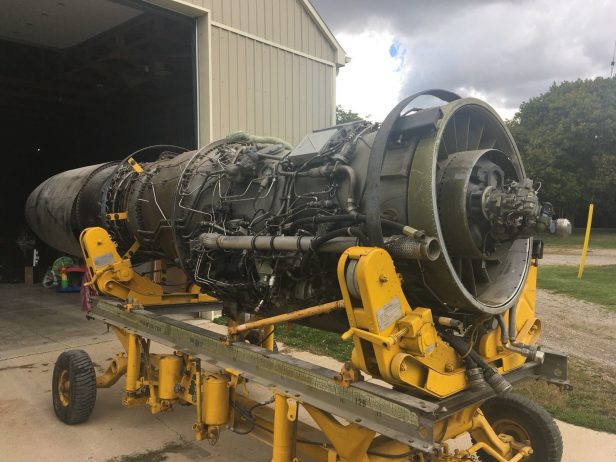 A Pratt & Whitney J57 jet engine, described as "borderline impossible to find in civilian hands," has hit the market.
Different variants of this engine powered the B-52 Stratofortress as well as the U-2, spy plane while this particular afterburner powered a Voodoo interceptor for the Royal Canadian Air Force. The engine measures 18′ in length and weighs 4,500lbs. It was reportedly acquired as a feature for a hospitality and banquet center, however the project is no longer going forward.
The powerplant is currently located in Chatham, Ontario, Canada and is being offered for US $30,000. Click here to check out the complete listing.