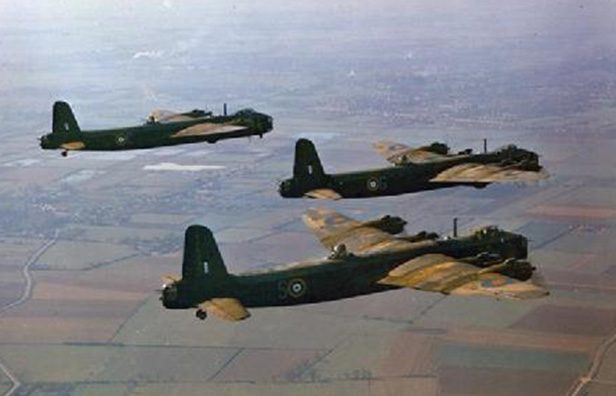 The remains of a WW2 bomber, believed to be a Short Stirling, have been discovered in the North Sea.
The aircraft was found as National Grid engineers were scanning the seafloor with sonar as part of a survey for a proposed UK/Norway cable link. Subsequently, a camera-equipped RC submersible was sent down to examine the wreck, and according to North Sea Link Project Director Nigel Williams, "When images of what appeared to be an aircraft wheel came through, you can imagine our surprise."
An expert enlisted by the Norwegian Institute for Cultural Heritage Research believes that the machine is one of six Stirlings that vanished during the Norwegian resistance in the winter of 1944/45. Its position, which has not been disclosed, also suggests that it was on a mission to drop supplies to the resistance forces in western Norway.
The Joint Casualty and Compassionate Centre (JCCC) has been notified of the find and is awaiting "positive evidence" to confirm the identity of the machine. The organization also noted that the site is protected under the Protection of Military Remains Act of 1986 and could eventually be classified as a war grave.
(via Eastern Daily Press and BBC)