An Ilyushin Il-2M Sturmovik that ditched in a lake during the Siege of Leningrad in WW2 will receive a new lease on life after being donated to the Pima Air & Space Museum in Arizona.
The aircraft, built in late 1942 or early 1943, spent decades underwater before being recovered in the early 1990s. It was then acquired by a U.S. collector before being bequeathed to the museum upon his passing.
The structure is said to be remarkably well preserved, a development that is attributed to its unique design. According to Pima's director of aircraft restoration, James Stemm, "The part around the cockpit and engine is thick steel plate rather than aluminium – it's more like a boiler than an airplane."
The rare machine is currently the focus of a restoration project and, although certain parts are said to be in airworthy condition, the final product will be limited to static display. The aircraft's propeller has been straightened and an original engine has been restored. A new wooden tail section and wings have also been constructed, and an exact copy of the machine gun and swivel mount for the rear gunner position is currently underway.
It is hoped that the Il-2M will be placed on display this summer.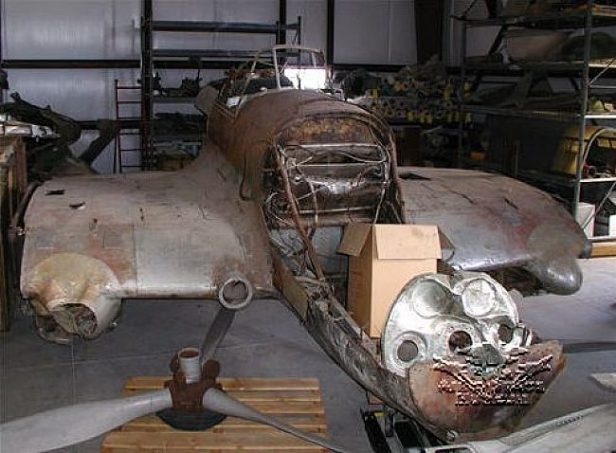 (BBC via Popular Mechanics Additional Information via Pima Air & Space Museum Thanks, Pascal!)