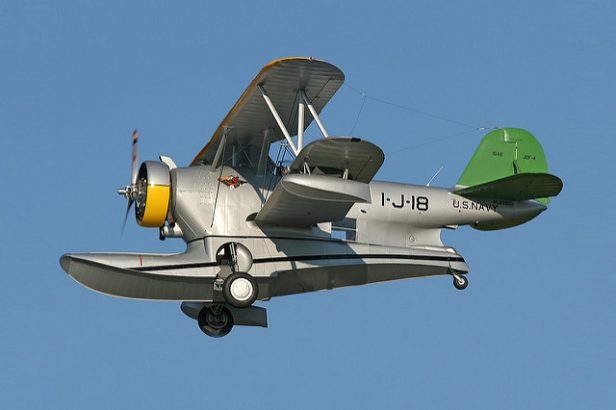 Yesterday, the Mid America Flight Museum in Mt. Pleasant, Texas welcomed their newest acquisition, a 1939 Grumman J2F-4 Duck.
The machine (S/N 1649), which was acquired from Chuck Greenhill, was actually present during the December 7, 1941 attack on Pearl Harbor and performed search and rescue operations in the aftermath. It is also significant in that it is one of only three remaining airworthy examples of the type, and the only one built by Grumman.
This particular Duck sank in the Caribbean in the 1950s. Over three decades later, it was salvaged and restored by Wichita Air Services over a seven-year period to appear exactly as it did on December 7, 1941. It went on to win the title of Grand Champion Warbird at Oshkosh 2007 and has only amassed roughly 51 hours since restoration.
The aircraft can now be seen at the Mid America Flight Museum, which is open Saturdays from 10:00 am to 2:00 pm.
Click below to check out a video of the machine performing a water takeoff yesterday.
Brenda Gingrich took this video yesterday of a water take off with Matt and I in the Duck… what an amazing aircraft.

Posted by Mid America Flight Museum on Thursday, September 7, 2017

(via Mid America Flight Museum Photo: D.Miller via Flickr)