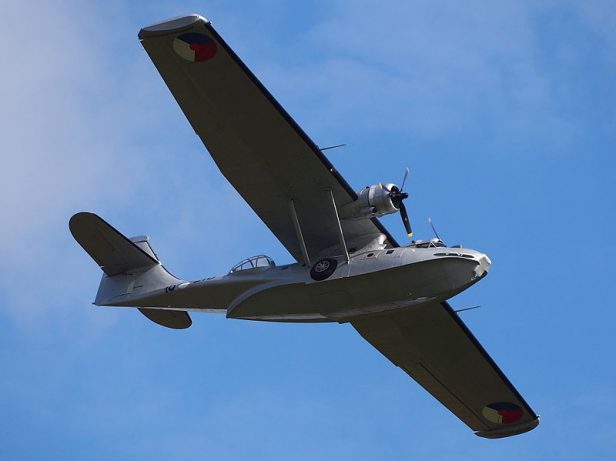 Following a gear malfunction, the world's oldest surviving, airworthy PBY Catalina performed a nose wheel up landing at Lelystad Airport in the Netherlands on Tuesday.
The aircraft (PH-PBY) was initially ordered by the US Navy in 1939 and rolled off the production line on November 15, 1941. The aircraft went on to see service in WW2, sinking three German U-boats and heavily damaging a fourth, making it the most successful example of the type in history.
Following the war, it was used in the production of the film Flipper before being used as a firefighter. It eventually made its way to the Netherlands, where it was found and restored by the Stichting Neptune Association.
A total of 18 people were said to be aboard the machine during the incident and no injuries were reported. Damage to the airframe is also said to be minor.
Click below to check out videos of the landing and its aftermath.
(via Aviation Safety Network, Caspar Pietersen and 112persgroep Additional Information via Touchdown Aviation Photo: Alf van Beem via Wikimedia Commons Thanks, Pascal!)