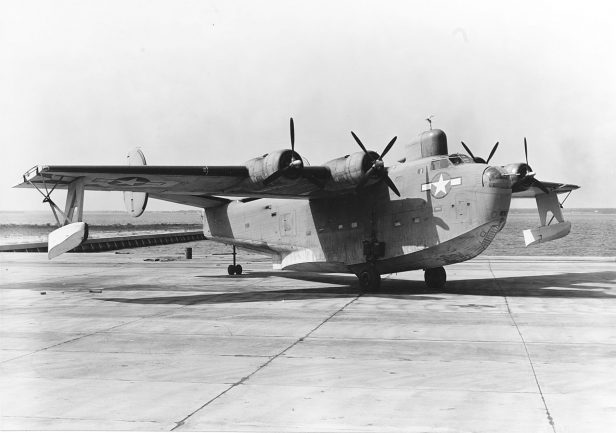 On Monday, the Kwajalein MIA Project announced the discovery of a PB2Y-3 Coronado, a large flying boat patrol bomber used by the U.S. Navy in the Pacific Theater of WW2.
The group, which exists to locate and identify WW2 aircraft and other wreckage in the Kwajalein Atoll lagoon, discovered the submerged wreckage on August 21st, identifying a wing and two engines on side-scan sonar imagery. On August 25th, divers confirmed the discovery of the machine's wing and forward section and it has been identified as an aircraft that crashed on September 14, 1944.
Navy Pharmacist's Mate 1st Class Fred Matson was lost in the incident and his family has reportedly been notified of the discovery, as has the Defense POW/MIA Accounting Agency and the commander of US Army Garrison-Kwajalein Atoll.
The organization is currently planning additional dives to document the aircraft's remains.
Click below to check out initial photos.

(via Kwajalein MIA Project)