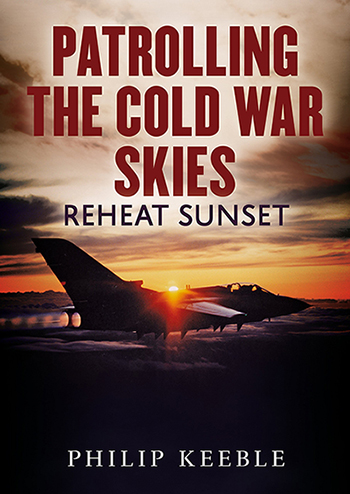 After 30 years as an RAF pilot during the Cold War, Philip Keeble has complied his experiences flying ten different types of aircraft in a most unusual way.
Keeble's upcoming book Patrolling the Cold War Skies: Reheat Sunset is told through the lens of his logbooks and presented as "anecdotal yarns" that "put flesh on the bare bones of a logbook in an exciting, amusing and self-deprecating way."
The narratives stir up memories of escapades and the events leading up to them. They depict exciting sorties, dangerous emergencies, stupid moments, funny occurrences, and operational practices, but also show the balance and contrast of operating in the Cold War. Keeble got into more than a few scrapes. He flew very high, very low, and very fast with a foolhardiness that at times was culpable. The memories of these events will make you chuckle, break out in a cold sweat, and some may even cause a lump in your throat.
The book reportedly covers Keeble's 1965 training in a Chipmunk all the way to flying the Tornado F3 Fighter in 1994. The 288-page book is currently available for pre-order with an expected release in October.
Product Page ($40 Pre-Order)