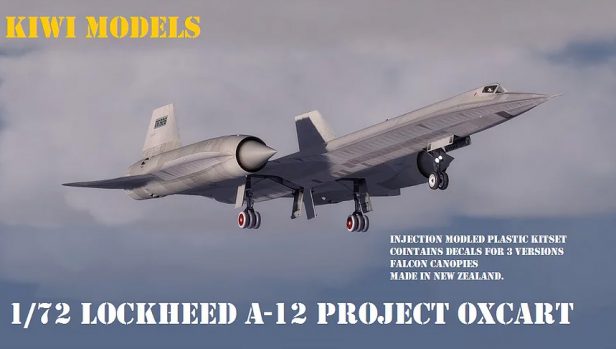 New Zealand manufacturer Kiwi Models has announced the development of a 1/72 kit of the Lockheed A-12 Oxcart, the predecessor to the famous SR-71 Blackbird.
The Oxcart was developed under a program that commenced in 1957 "to create a craft that could avoid Soviet air defense through high-altitude supersonic flight". Requirements included the use of special materials, including titanium to endure top speed temperatures of 550 degrees Fahrenheit. As titanium was exceedingly difficult to work with at the time, the machine had to be built by hand.
Extensive test flights and improvements were implemented prior to its first active deployment in Vietnam in 1967. A year later, the A-12 was retired in favor of the SR-71, having pioneered advanced supersonic flight and improved pilot safety, design, aerodynamics and manufacturing.
Details on Kiwi's upcoming kit are limited, but it will reportedly include injection molded plastic parts, Falcon canopies and decal options for three versions. A final release date has not been announced.
(Kiwi Models via Scalemates)