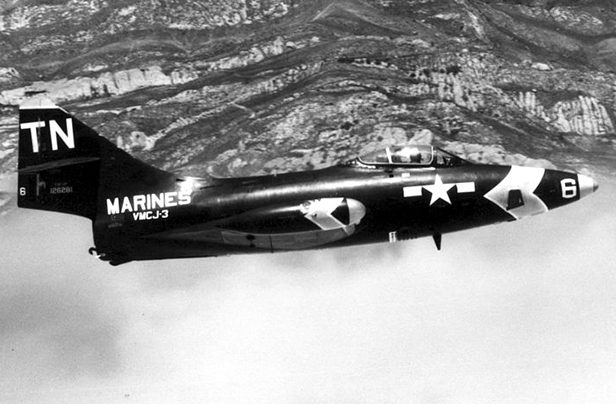 On Veteran's Day, the Palm Springs Air Museum dedicated their newly restored F9F Panther as part of a special tribute to those who maintained and flew the type, which was one of the US Navy's first successful carrier-based jet fighters.
The aircraft (BuNo 125316) was originally built as an F9F-5P, an unarmed reconnaissance variant of the machine equipped with a special camera bay ahead of the national insignia on the forward fuselage. Following its naval service, the Panther reportedly spent time at Pioneer Park in Mesa, Arizona, the USS Hornet Museum in Alameda, California and the WASP Museum in Quartzsite, Arizona before being acquired by the Palm Springs Air Museum.
The rare variant was restored over a two-year period and its unveiling ceremony was attended by a number of special guests, including Tuskegee Airmen Lt. Col. Bob Friend and Capt E. Royce Williams, a Korean War Panther pilot who shot down four enemy MiGs.
Click below to check out a photo of the completed aircraft as well as local news coverage of the event.