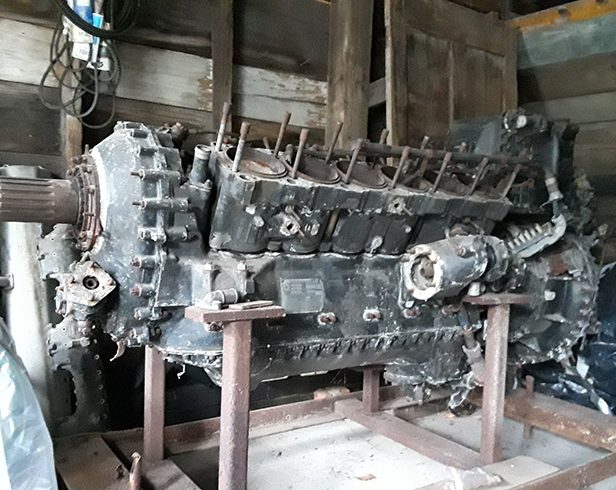 A Packard-built Rolls Royce Merlin Model V1650-7 is being offered as a parts engine.
The powerplant S/N V-332734 was reportedly acquired around 2000 from the New England Air Museum and likely came from the Air National Guard at Bradley Field in Windsor Locks, CT. It reportedly spent significant time in poor storage conditions and is described as "used" and "incomplete."
Heads are missing as is most of the intake system within the V. Carburetor and Magnetos are also missing as are some external engine accessories which can be noted from the pictures, Cylinders are very rusty as engine was poorly stored with the heads off. The engine does not turn. The left cylinder bank was unbolted and lifted up about 0.75″ from the crankcase. Right cylinder bank is still directly on the crankcase. Accelerator linkage bolted to supercharger casting at rear of engine is very rusty and frozen.
The engine is located in Higganum, Connecticut and is currently available for bidding. Click here to check out the complete listing.