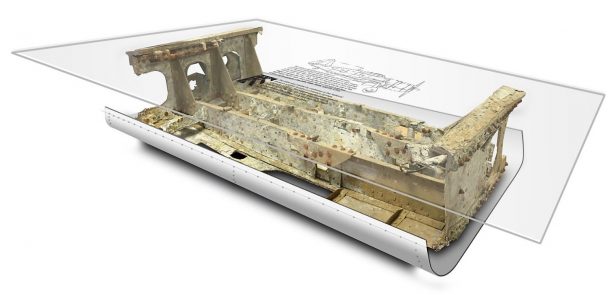 The National Museum Of WWII Aviation in Colorado is offering a one-of-a-kind table made from actual wing components from a P-47 Razorback.
The assembly was reportedly sourced from a P-47 that fought against the Japanese over New Guinea during the 1943-1944 period, and is believed to be from either the 35th, 49th, 348th, or 475th Fighter Group.
The table is topped with 1/2″ beveled glass and will be etched from the bottom with details on the aircraft. Custom etching is also available.
It is being offered for $9,000 with shipping available anywhere in the world. Click below to check out the product link and additional images.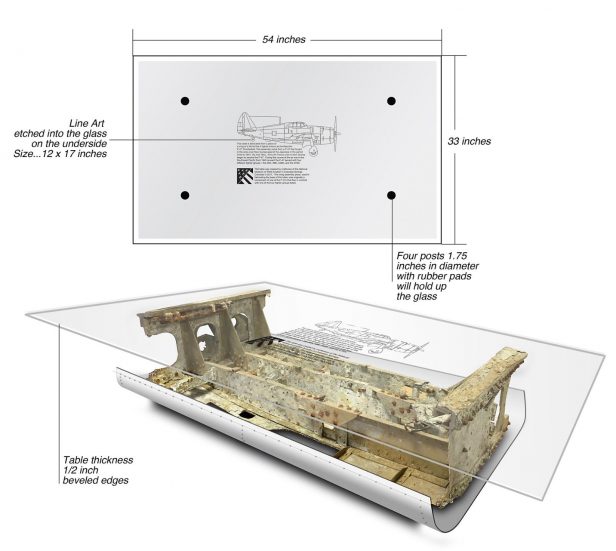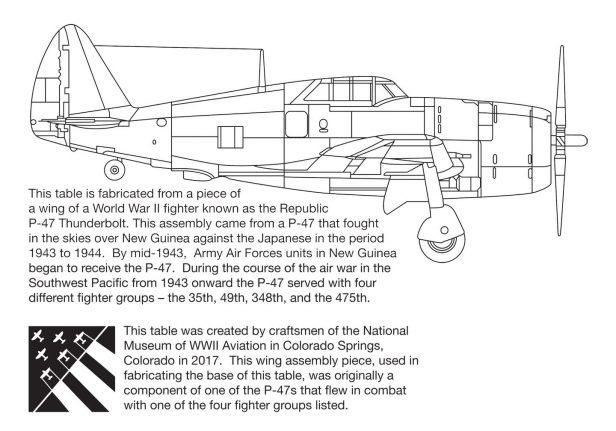 Product Page ($9,000)