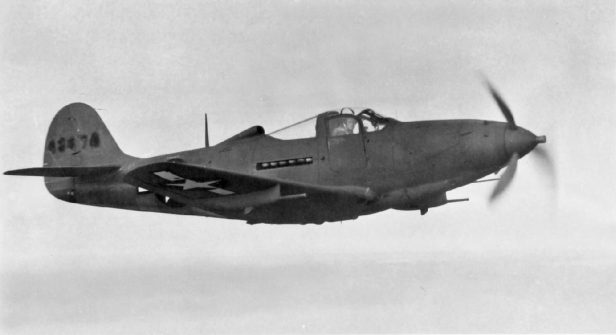 On Monday, Russia's Northern Fleet recovered the previously discovered remains of a Bell P-39 Airacobra from the bottom of Lake Schuhe near the northwestern town of Severomorsk.
The aircraft reportedly crashed in the location on March 6, 1945 during a training flight, penetrating a 1 meter-thick layer of ice and killing Senior Lieutenant Fedor Varavikov of the second squadron of the 225th Fighter Regiment of the Northern Fleet. The incident was said to be the result of human error.
According to Northern Fleet Commander Nikolai Evmenov "We can see almost all of the front part of the airplane, including the cockpit and engine, only its tail and right wing are missing."
Varavikov's remains were not found.
Click below to check out a video of yesterday's recovery operation.
(via Ruptly TV)