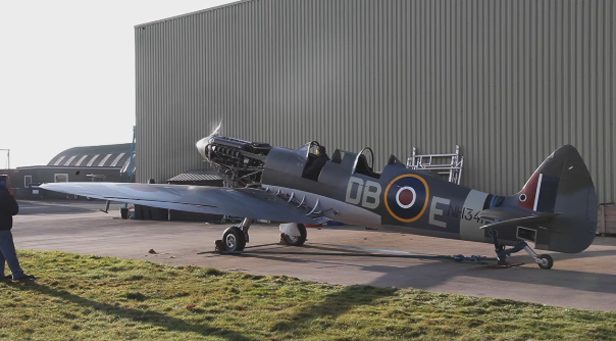 Yesterday, Aero Legends reported that Spitfire NH341 will return to the air within a month, performing its first flight since the Normandy campaign in 1944.
As previously reported, the aircraft served with 411 Squadron RCAF, claiming two enemy aircraft before being forced down near Caen, France during combat with FW190s. Its remains were subsequently displayed at the Musee Memorial de la Bataille de Normandie and the Juno Beach Museum before being acquired by Aero Legends in 2011.
Originally an LF Mk. IXb, the aircraft has been converted to a dual cockpit T9 version and will be used for passenger flight experiences from Sywell Airfield in Northamptonshire and Headcorn Airfield in Kent. A complete list of 2017 dates is now available, and it appears that NH341 will begin offering flights on May 8th at Sywell.
(via Aero Legends)