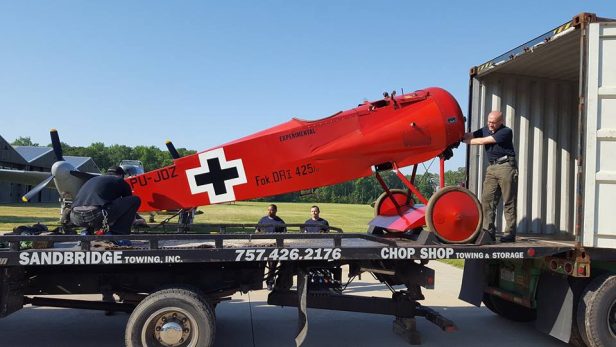 The Military Aviation Museum (MAM) in Virginia Beach, Virginia has added a new Fokker Dr.1 to its collection, bringing its total number of triplanes to four.
The machine is a relatively new reproduction that was previously owned by José D. Zanaga Neto of Brazil. It was reportedly built from Redfern plans and is equipped with original gauges as well as an original Le Rhone rotary engine – a fact that makes this acquisition especially significant.
The aircraft performed its maiden flight in 2014 and wears the colors of 425/17, von Richthofen's famous mount – however, it is very likely that the livery will change before it joins the flightline at MAM.
Click below to check out videos of its arrival, as well as its maiden flight in Brazil.
(via Fighter Factory and Pedro Zanchetta)