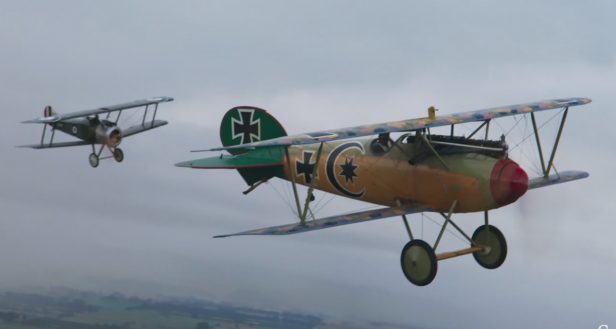 As part of the Smithsonian Channel's upcoming series Flying High with Phil Keoghan, world traveler and Amazing Race host Phil Keoghan will explore Peter Jackson's vast WW1 aircraft collection in New Zealand.
The series is touted as "a one-of-a-kind tour" of Keoghan's homeland that includes "eccentric and fascinating places and people who epitomize the spirit of Kiwi innovation."
A new short has been released ahead of the series premiere which features air-to-air footage of the collection's Albatros D.Va and Sopwith Camel reproductions, as well as a flight in an original B.E.2f.
The series is slated to debut on August 6th at 8pm EST. Click below to check out the newly released video.

(via Smithsonian Channel)