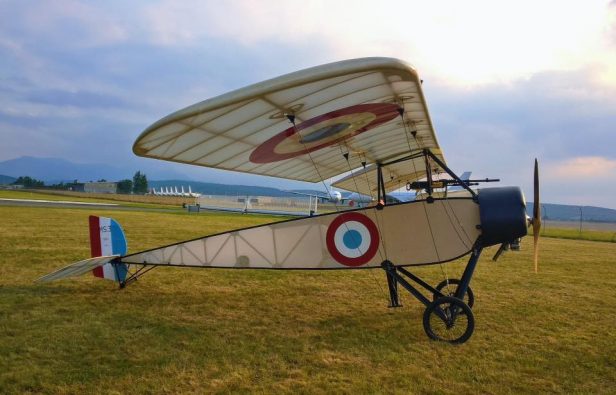 A full-scale Morane-Saulnier Type L replica recently completed in France has been donated to the EAA Aviation Museum following its appearance at AirVenture 2017.
The Rotec-powered aircraft was constructed by Association Héritage Avions Morane-Saulnier, a team of current and retired Daher employees, beginning in 2011. The goal of the project was to celebrate the centennial of the Morane-Saulnier company, which was acquired by Daher from Airbus as part of their Socata deal in 2009.
In their announcement, the team reports that the EAA Museum plans to display the Morane at the entrance between their reproductions of the 1903 Wright Flyer and Spirit of St. Louis.
Click below to check out the complete statement.

(via The construction of the replica of the Morane-Saulnier Type L Additional Information via AINonline Thanks, Pascal!)