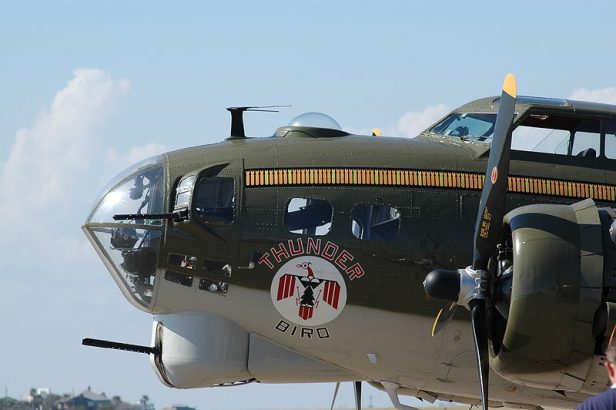 Lone Star Flight Museum's transition from Galveston, Texas to Houston's Ellington Airport is progressing, although the new museum is now expected to open to the public by late summer 2017 rather than February.
The collection of mostly airworthy warbirds (including a B-17, B-25, P-47, Hellcat and Corsair) will be housed in a new $38 million, 138,000 sq.ft. facility consisting of two large hangars dubbed "Heritage" and "Waltrip". The Waltrip hangar, named in honor of museum founder Bob Waltrip, will boast a large maintenance area viewable to the public via a second floor walkway.
The new museum will also feature flight line access, meeting rooms, a 250 seat auditorium and an aviation learning center tailored to students in grades 5-12. Here, groups of 20-30 students will use 10 flight simulators and a donated Mooney aircraft to learn about the basics of flight and weather/flight training, performing a preflight inspection of a real airplane and a virtual "out and back" flight from Houston to a nearby destination.
The Texas Aviation Hall of Fame, which was a victim of Hurricane Ike in 2008 will also be revived at the new museum, honoring over 60 members, including astronauts, entrepreneurs and Women Air Service Pilots.
Last month, Lone Star announced that retired USAF Lt. Gen. Douglas H. Owens will serve as CEO of the new museum.
(via Aviation Week Photo: Emgonzalez via Wikimedia Commons)