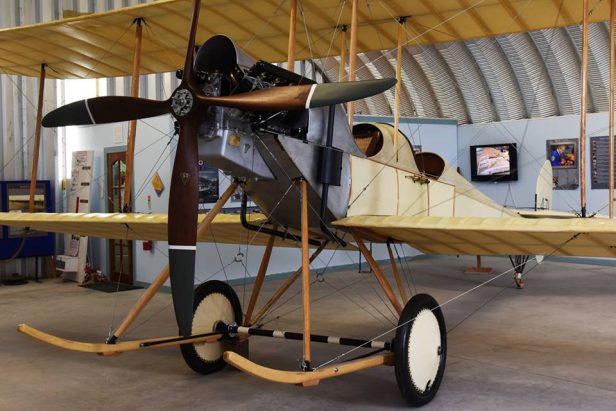 On Friday, the Montrose Air Station Centre in Angus, Scotland unveiled their new BE2a replica at a ceremony attended by 150 guests.
The completion of the aircraft concludes the Centre's "First in France 1914" project, which commemorated the centennial of WW1 and the five squadrons formed at RFC/RAF Montrose during the conflict. While focusing on the location's contributions to the expansion of military aviation, a special emphasis was placed on 2 Squadron, which was first to cross the English Channel into France at the onset of the war.
The aircraft was constructed by volunteers and was built as closely as possible to the original design. Major departures include calico covering in place of the original linen and a replica Renault V8 engine crafted by Brian Thorby.
According to Dan Paton, curator of Montrose Air Station Heritage Centre:
"It's a great sense of achievement that the project has been completed… I hope it will encourage people to come to the heritage centre – Montrose will be the only place in Scotland where people can see what one of these First World War planes looked like."
(via Montrose Air Station Heritage Centre and The Courier Thanks, Pascal!)