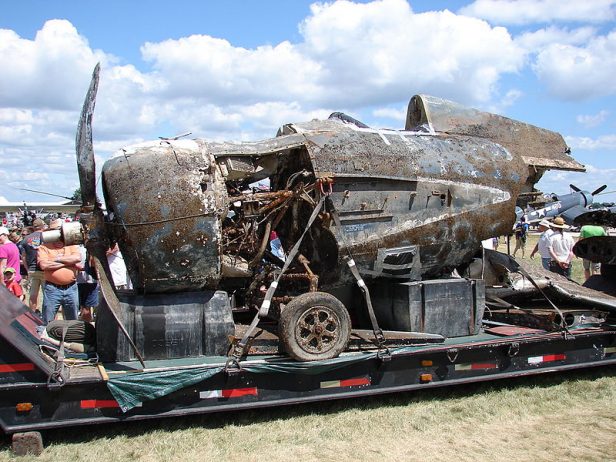 The Glenview Hangar One Foundation and Bring It Home, Glenview! are hoping to bring a new Naval Air Station Museum and Flight Academy to Glenview, Illinois.
It is hoped that the new museum will "commemorate the historical contribution and mission of the men and women who served at NAS Glenview", which is described as "the only location in history where 15,000 pilots qualified aboard two freshwater aircraft carriers, changing the course of WWII."
The proposed museum would replace the current, 900 sqft. Naval Air Station Glenview Museum on the former base property and provide enough space to display an FM-2 Wildcat that was recently salvaged from Lake Michigan and is currently under restoration at the Kalamazoo Air Zoo in Portage.
Over the course of four months, $40,000 has been raised for a feasibility study focused on two possible locations for the new museum, behind Attea Middle School and Park Center. The study is expected to begin this summer and if approved, an agreement will be signed and fundraising can begin. The foundation hopes to raise a total of $5 million ($3 million for the building and $2 million for the land) and establish an endowment for ongoing operating expenses.
The FM-2 Wildcat that is slated to become a cornerstone exhibit in the new museum suffered an engine failure while taking off from USS Sable on December 28, 1944 and sank in 20 feet of water. The pilot, William Edward Forbes, was rescued and passed away in 2008.
The aircraft (Bureau Number 57039) was recovered on December 7, 2012 and was displayed at Kenosha airport as well as the EAA AirVenture fly-in before being transported to the Air Zoo for restoration.
Check out the video below to see the aircraft during its visit to Oshkosh in 2013.
(via Glenview Hangar One, Chicago Tribune and MinMark Video Service Photo: Cory W. Watts via Wikimedia Commons)