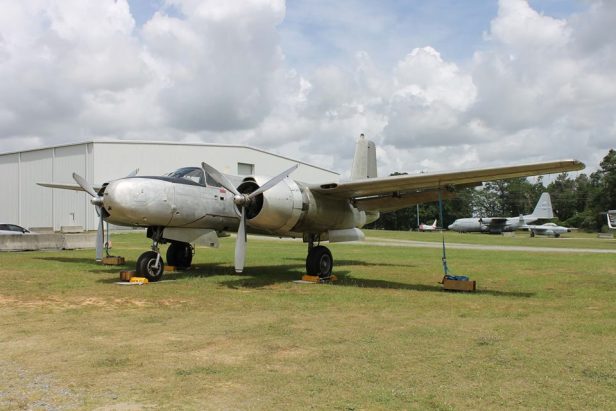 The Museum of Aviation at Robins AFB in Georgia has placed its newly acquired VB-26B Invader on display.
The aircraft (44-34610) was delivered to the USAAF on 6 August 1945 and went on to serve with various bases and Air National Guard units, being converted to a TA-26B in 1946. It was later transferred to Headquarters Air National Guard at Andrews AFB in Maryland as a VB-26B and operated in this capacity until 1972.
After retiring as the last Invader in USAF service, the machine was transported to the National Air & Space Museum and finally the Museum of Aviation. It arrived at its new home last month and has since been reassembled and placed on display. It can now be seen behind the museum's Century of Flight Hangar.
(via Museum of Aviation)