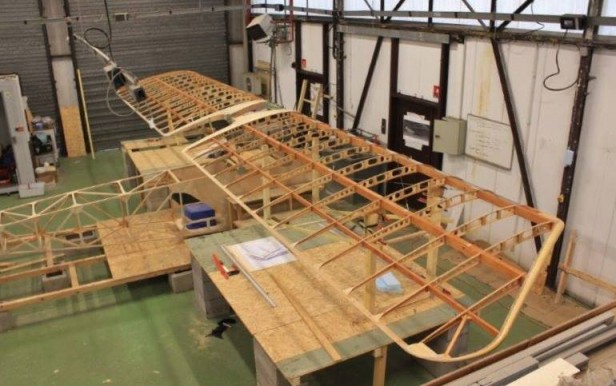 Since 2011, the Association Héritage Avions Morane-Saulnier have been working to build a replica of a Morane-Saulnier Type L parasol monoplane in order to celebrate he centennial of the Morane-Saulnier company.
According the translated articles, the organization, based in Tarbes, France, considers the machine to be a special part of aviation history, being one of Morane-Saulnier's initial designs and the type used by Roland Garros when he became the first to successfully down an enemy aircraft by firing a gun through a spinning propeller arc, fitting deflector wedges to the back of the blades.
The team has invested 10,000 hours in the project so far and are building the replica to an airworthy standard, retaining the original machine's wooden structure, wing warping and all-flying rudder and stabilator.
The replica is expected to take to the air by the end of the year, and will reportedly be displayed in both France and the United States. The team is also hoping to create a living Morane-Sauliner heritage museum.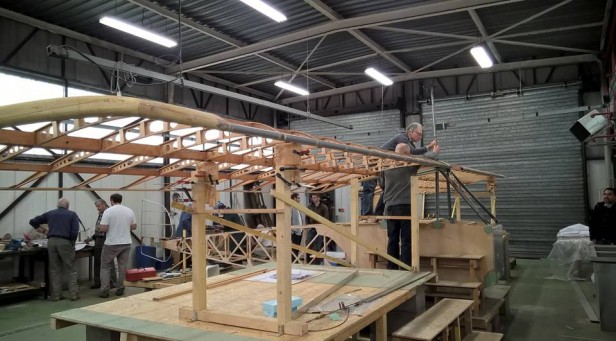 (via LaDepeche and La construction de la réplique du Morane-Saulnier Type L)