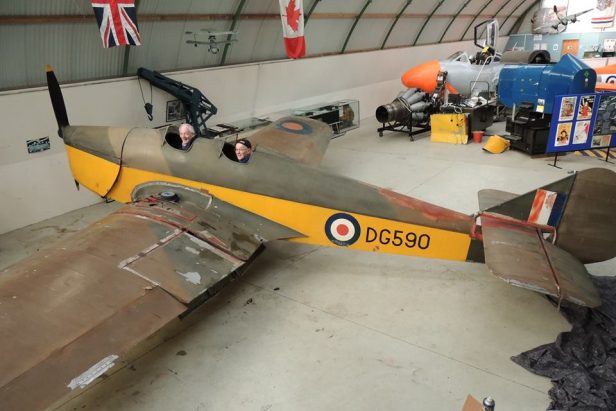 The Montrose Air Station Centre in Angus, Scotland has announced the arrival of an extremely rare Miles M.2H Hawk Major which will help tell the story of RAF Montrose during the Second World War.
The 1930s trainer was designed by F.G.Miles, described as "one of the most prolific aircraft designers in Britain" and would serve as the basis for the Miles Magister and Miles Master elementary and advanced trainers, both of which saw extensive service at the base.
The newly acquired machine (DG590) is reportedly one of only two remaining examples of the type left over from WW2 and was used by the Portsmouth and Reading Aero Clubs as well as the RAF for wartime service. It eventually found its way to the RAF Museum in the 1960s and was declared surplus last year. Despite stiff competition, the Montrose Air Station Centre managed to win their bid to acquire the aircraft and it arrived at its new home yesterday.
Click below to check out photos of its arrival and assembly.

(via RAF Montrose)