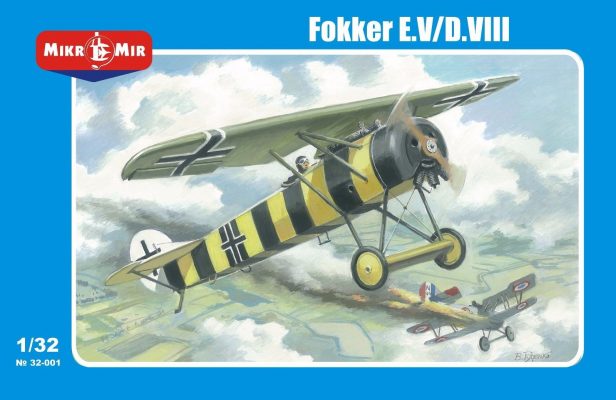 MikroMir's 1/32 Fokker E.V/D.VIII model kit has hit the market.
The new offering is reportedly an updated version of the previous Avis kit, offering a completely redesigned wing, photo etched details and new decals. Box art suggests that marking options include E.V machines flown by Gotthard Sachsenberg of Marine Feld Jagdgruppe I and Theo Osterkamp of Marine Feld Jagdstaffel II. Post-war liveries also appear to be represented, including a possible "LO!" scheme used by Ernst Udet for air show work and I-ELIA, one of two examples of the type claimed by the Italian government following WW1. The fuselage of this particular machine survives at the Museo Caproni in Italy, and is the only known original D.VIII in existence.
Click below to check out the product link and additional pics.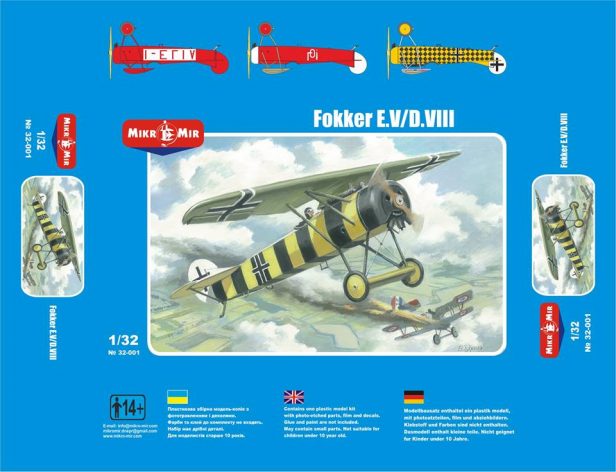 Product Page ($33 via MikroMir)