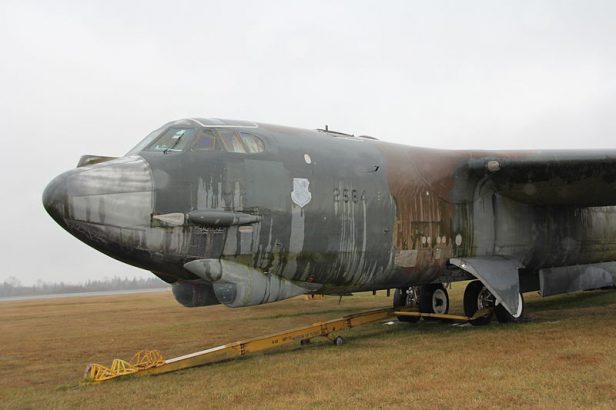 A B-52G Stratofortress belonging to Seattle, Washington's Museum of Flight will receive some overdue attention thanks to an effort by two Vietnam veterans and the bomber's original flight crew.
The aircraft, S/N 59-2584 "Midnight Express", has been parked outdoors at the museum's Paine Field facility for the past 26 years. Now, a $2.2 million effort is underway to make the historic machine the centerpiece of a new memorial park that will pay tribute to the aircraft of the Vietnam War and honor the service members who flew and supported them.
Dubbed "Project Welcome Home", the effort will see the B-52 dismantled and transported to the museum's main facility at Boeing Field in Seattle, where it will be rebuilt. When complete, the Vietnam Air War Memorial Park will feature the B-52, a statue of an aviator and "exhibit pieces to tell the history of the B-52 and its involvement in the war." The park will also be free of charge "for all who wish to honor, contemplate and remember."
Click below to learn more.
Funding for the project is coming mainly from private donations, and the museum has launched a donation page so interested parties can contribute to the cause. If you would like to help, click here.
(via Q13Fox Photo: Clemens Vasters via Wikimedia Commons)