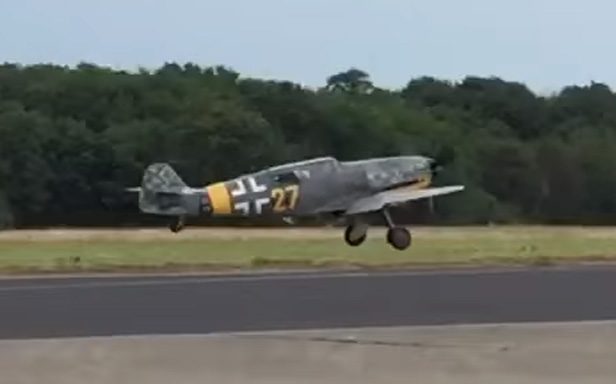 Yesterday, Hangar10 collection's Messerschmitt Bf 109 G-12 performed its first post-restoration flight with pilot Charlie Brown at the controls.
As previously reported, the aircraft (D-FMGZ) was restored by MeierMotors GmbH in Bremgarten, Germany and is powered by an original DB605 engine. It was converted from a Hispano Aviación Buchon and is said to be the only example of the two-place G-12 trainer in existence.
The aircraft will reportedly be used for its intended purpose: training future Bf 109 and Buchon pilots.
(Martin Glöckner via Hangar10 and MeierMotors GmbH Thanks, Pascal!)