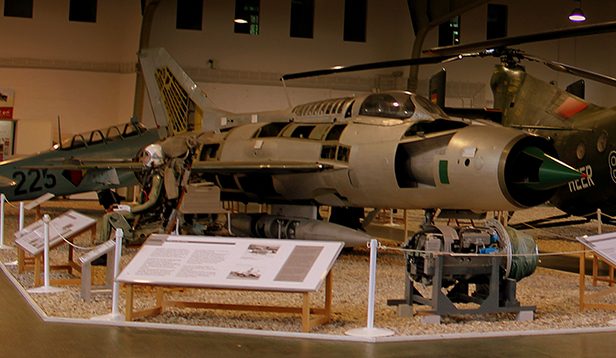 The latest arrival at the Luftfahrttechnische (LTM) Museum in Rechlin, Germany is a MiG-21 cutaway display, which arrived earlier today on a flatbed truck.
Like several other aircraft in the collection, the MiG was offered on loan by the Militärhistorisches Museum in Berlin (where it is seen on display in the photo above). LTM is especially excited about this aircraft, as its cutaway appearance provides visitors with insights into the structures and systems employed in a combat aircraft.
The MiG will reportedly be placed in LTM's new exhibition hall after flooring is installed, and thanks to a custom chassis that allows the fuselage to stand alone without its wings attached, the machine can simply be pushed into the area and assembled when the time comes.
The new hall is currently scheduled to open on August 19th. Click below to check out photos of the MiG's arrival.

(via LTM Rechlin Top Photo: calflier001 via Wikimedia Commons)