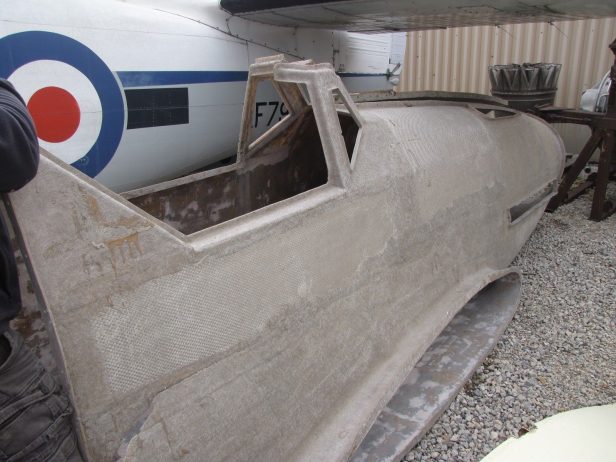 A "life size" fiberglass mold of a Bf 109 forward fuselage/cockpit has hit the market.
The listing states that the mold is believed to have originated with a WW2 pilot/collector who used it to create copies of his aircraft for his chain of restaurants/bars. It is said to be perfect for the creation of movie props, interest pieces and museums, and we suspect that flight simulator could be added to the list.
The mold is said to include (among other things) the forward fuselage/cockpit, prop, air intakes and radiator scoop, as well as plans for the rear fuselage. It is currently available for $1,500 and is currently based in Colorado. Click here to check out the complete listing.