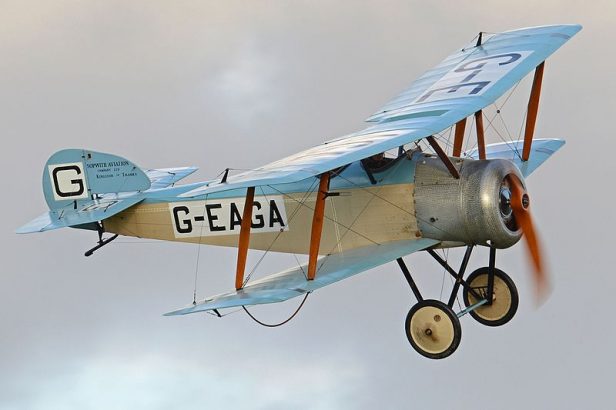 A Le Rhone-powered Sopwith Dove reproduction currently maintained and flown by the Shuttleworth Collection in Bedfordshire, England is slated to hit the auction block.
The two-place aircraft, derived from the famous Sopwith Pup, was developed as a civilian sporting and utility aircraft following WW1 and was described as offering "fast climb, high-speed, quick manoeuvrability and wide speed range."
This particular machine was constructed by Skysport Engineering in 1993 and is said to incorporate some original parts from the Shuttleworth Pup, which was originally a Dove, as well as such a high level of detail that it is essentially "another Sopwith Dove." The machine represents G-EAGA (W/O 3004/1), which was originally registered to the Sopwith Aviation & Engineering Co Ltd on 3rd July 1919 as K157.
The aircraft, which has an estimated value of £250,000-300,000 (US$320,000-390,000), will reportedly be auctioned by Bonhams at the Goodwood Revival on September 9. Click here to check out the complete listing.
(via Silodrome Photo: Alan Wilson via Wikimedia Commons)