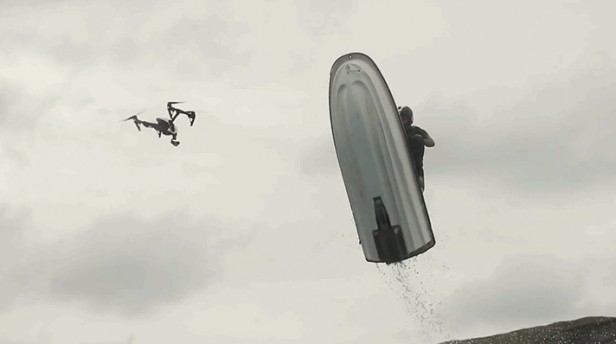 While filming the recent Festival of Freeride in New Zealand, filmmaker Guy Mac managed to capture a jet ski launching off a wave and colliding with a $3,000 DJI Inspire drone.
While the rider managed to escape the flight unscathed, the drone was destroyed, as the footage below reveals.
While the status of its onboard video is not known, we imagine that it would be among the "greatest hits" of drone destruction.