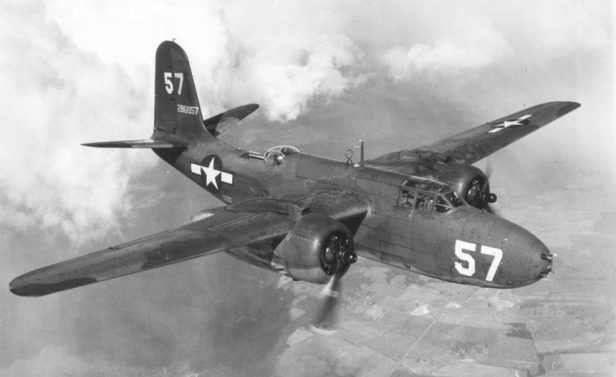 Crews working on a proposed gas pipeline in the Gulf of Finland have discovered an intact A-20 Havoc lying at a depth of 100 meters.
The wreck reportedly lies in the western part of the Gulf and will not affect the planning or construction of the pipeline, which will run from Russia to Germany. It was initially discovered during the process of photographing the seabed as part of an environmental impact assessment, which also turned up mines and bombs from WW1 and WW2, shipwrecks and "other archaeological treasures."
The Douglas A-20 was introduced in 1941 and served as an attack aircraft, light bomber and night fighter. The machine was produced in numerous variants and saw action in every theater of WW2, operating with U.S., U.K. and Soviet forces.
The wreck has since been assessed by a marine archaeologist with findings submitted to the National Board of Antiquities.
(yle.fi and svenska.yle.fi via World Warbird News Thanks, Pascal!)