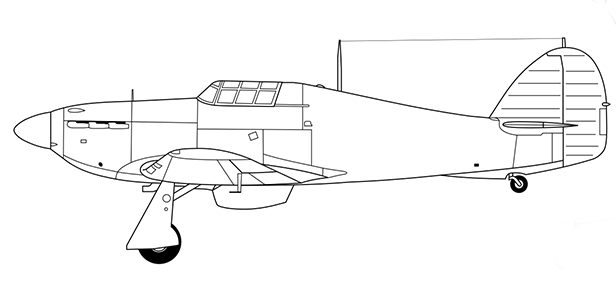 Yesterday, Hawker Hurricane Mk 1 V7497 (G-HRLI) performed the first test of its original Merlin III engine, nearly 78 years after it was downed by Bf 109s over Sutton in Kent, England.
The aircraft was manufactured by Hawker Aircraft, Ltd in mid-1940 and issued to 501 Squadron at the height of the Battle of Britain. It was only a few weeks old when it was shot down on September 28, 1940 – the pilot, Everett Bryan Rogers, escaping by parachute. After identification and the recovery of key components, the decision was made to restore the aircraft to airworthy condition "as a tribute to all those that stood firm during the Battle of Britain."
The Merlin was rebuilt by Eye Tech Engineering, while the airframe is being restored by the experts at Hawker Restorations along with its sister company, AJD Engineering. The process included the use of original drawings to scratch build new wings, which will be fitted with reproduction .303 Browning machine guns complete with "all the adjustment mechanisms fitted internally as per the original aircraft."
Click below to check out a video of yesterday's test.
(via Hurricane 501 and Warbird_Experience Image: MLWatts via Wikimedia Commons)