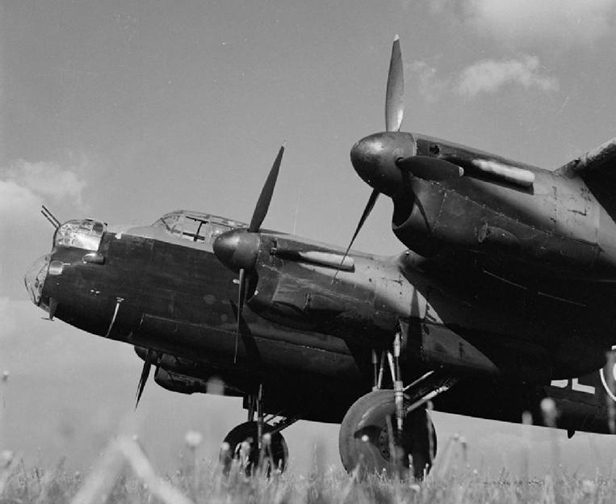 The effort to recover submerged Avro Lancaster R5682 from a waterway near Warten in Alde Feanen, Holland has yielded human remains.
As previously reported, The aircraft served with 61 Squadron and departed RAF Syerston in Nottinghamshire on the night of September 4-5, 1942 on a mission to bomb Bremen, Germany. It was hit by flak near the Dutch coast before being attacked by a nightfighter. Four members of the crew managed to bail out and were captured, while two others, including pilot Peter Joslin, were killed.
Tailgunner James Cooper of Quebec, Canada lost communication with the rest of the crew during the attack and went missing. It is believed that he is still with the aircraft, which prompted the current recovery effort.
The human remains were reportedly discovered two days ago and are now in the possession of the army's identification unit, who are working to determine their identity.
The recovery effort has seen a number of aircraft components brought to the surface, some of which can be seen in the video below. It is hoped that the parts will go on public display in the future.
Wreckage from the lost Lancaster in Dutch lake has just been brought out for us to view. Complete with crew kettle

Posted by BBC Radio Lincolnshire on Tuesday, October 3, 2017

(via BBC and BBC Radio Lincolnshire)