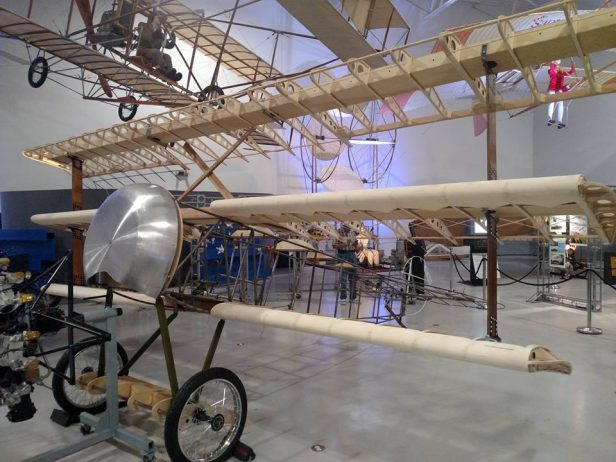 The Hiller Aviation Museum in San Carlos, California has made great progress on their full-scale Fokker Dr.1 project and recently performed the first full assembly of the airframe.
The museum is building the aircraft strictly for static exhibition and plans to make the cockpit accessible so visitors can sit in the machine and have their picture taken. It is being constructed from Arizona Model Aircrafters plans and will wear the colors of 425/17, Manfred von Richthofen's famous mount.
It is hoped that the triplane will be complete sometime this year in order to coincide with the 100th anniversary of the type's first flight.
Click below to check out an additional photo.

For additional details on this project, check out The Flying Machine #3.
(via Hiller Aviation Museum)